AfriPipes' growth is built on 7 pillars to win its customers' trust:
We do business in an open and transparent way
We listen, learn and innovate continuously
We encourage and celebrate diversity in all its forms
We provide world class customer service
We never compromise on quality
We advocate for our products and services
We are agile and responsive
Our culture is built on simple values – honesty, integrity, enthusiasm, appreciation, and respect.
Our in-depth knowledge of plastic raw materials and manufacturing processes coupled with the 'state-of-the-art' testing facilities, allows us to deliver an unmatched value in the global markets.
AfriPipes is the mark holder of ISO 9001:2015, ISO 14001:2015 and ISO 45001:2018. Furthermore, AfriPipes Middle East microducts are

 certified as per the EU Regulation.
Whilst designing and manufacturing our telecommunication ducts, we ensure compatibility with cables from global manufacturers and inter-operability with our customers' existing networks.
Our ever-growing customer-base is a testament of our focus on Quality.
AfriPipes always responds to customer requirements with enthusiasm and agility, with short development cycles for new ducts and offers customisation to meet specific customer requirements. We are always ready to assist our customers to add value to improve the reliability and the cost-effectiveness of their network.
We supply a wide range of complementary products and accessories required for optimal duct installation and lifetime performance.
AfriPipes has a highly trained logistics team able to handle small or large projects with efficiency and effectiveness. We tailor our order fulfilment processes to meet the time commitments stipulated by our customers.
With 5 production facilities geographically distributed, Afripipes allows customers to mitigate their supply chain risk with each facility having the same infrastructure – raw-materials, production equipment, and processes and testing facilities.
AfriPipes embraces the need to design and manufacture its products and services to create minimum environmental impact and has engaged with EcoVadis and CSR to provide external scrutiny of its commitment to sustainability. AfriPipes was awarded a gold medal by Ecovadis for its CSR practices in 2021.
In South Africa, AfriPipes South Africa is a Level 3 BEE contributor, supporting social and enterprise growth through various projects, thereby uplifting the communities we operate in.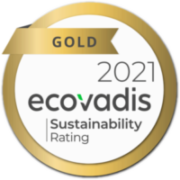 AFRIPIPES IS YOUR TRUE PARTNER
Our Centres of Excellence
Our Customers
(A – Z listing)